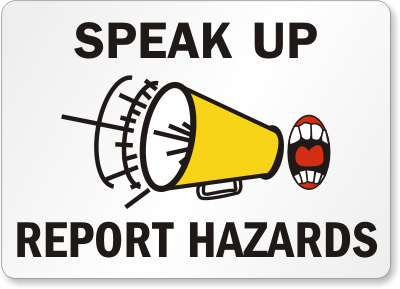 OSHA
, or the
Occupational Safety and Health Administration,
sets the national standards for safety protocol. Though organizations will strive for compliance with these standards to keep facilities safe, OSHA violations are likely to come up. It's important for organizations to know what they are getting into when OSHA inspectors arrive for an audit, and how to avoid being heavily fined for violations that run up to $70,000.
Proper compliance with OSHA standards can make all the difference. One furniture and housewares chain was fined over $200,000 for five repeated violations. Therefore, companies should follow certain procedures when OSHA inspectors come to visit.
1.Don't Argue. In some cases, employers might claim that they couldn't follow an OSHA standard because it wasn't necessary to keep their employees safe. OSHA inspectors will think that the violation was purposeful and then inflict massive fines since these would be potential liabilities. After all, improper conduct or ignoring a safety law could result in damages or death. Arguing with an inspector also cause the inspector to assume the violation was willful, and then he or she will place the respective company on notice that the company maintains unlawful conditions.
2. Remember Past Mistakes. Repeat offenders will be fined much more if they haven't fixed the mistakes they made for prior citations. The OSHA Practice Group recommends that employers check OSHA history by going to OSHA's Establishment Search Page.
3. Don't Ignore Employee Complaints or Accident Reports. A "willful" violation is when an employer knew that he was reckless or violating a standard. One way to convince an inspector of recklessness is that if they see that employees have filed accident reports or complaints. Therefore, employers should review employee complaints and fix what the problem is.
4. Consult a Knowledgeable Lawyer. If OSHA issues a citation, it has to run it by its own lawyers and the senior people at the respective agency. By that time, the agency has accepted that the allegations are true and gone public. At that time, hiring a lawyer is largely ineffective. One advisable course of action is to consult a lawyer at the beginning of an OSHA inspection. This is a great way to stay informed throughout the process. If an inspection is intense, then having the lawyer on-site to interact directly with the OSHA inspector is advantageous.
As aforementioned, OSHA inspectors take overlooking accident reports seriously. One important preventative measure can be posting visible
Report Accidents
sign messages. These signs blare all messages from: "Be Careful: Report All Accidents" or "4 Causes of Accidents." They are printed with bright 3M ink on thick aluminum, long-lasting vinyl, and affordable plastic. These signs are built to weather damage, water, and chemical spray to last for at least a decade. Customizable templates are available to create personal signs, and bilingual options for people who speak non-English languages.
Though this process can be difficult, these safety measures are absolutely necessary in order to protect the well-being of everyone in the organization. Consult www.OSHA.com for more information.