The Occupational Safety and Health Administration (OSHA) has cited Laboratory Corporation of America Holdings for repeat and serious safety and health violations, following a November 2012 complaint against its medical lab at Schenectady in Albany, NY.
The company was issued a total of $58,000 in proposed fines after OSHA's Albany office inspected the lab and found inadequate employee safety standards.
OSHA found upon investigation that, the phlebotomy technicians were not trained before working with blood, which put them at risk of exposure to bloodborne pathogens. OSHA inspectors also revealed that the workers did not receive training for any kind of exposure incident. A repeat citation with a fine of $38,500 was issued against the laboratory as a similar violation was found in 2011 at the company's Jersey City, NJ facility.
The company was also slapped with three serious infringements. It allegedly failed to provide training for any kind of post-exposure care and did not have an updated exposure control program "to reflect technological changes to eliminate or reduce bloodborne pathogen exposures." The workers exposed to traysol, a chemical used in blood sample stabilization and shipping, were also not trained and informed about its hazardous health effects. These serious infractions have amounted to a fine of $19,500. (Source: OSHA)
"The failure of Laboratory Corp. to provide adequate and timely training needlessly placed workers at risk," said Kimberly Castillon, OSHA's area director in Albany. "The health and wellness of the Laboratory Corp. workers depends on this company promptly and effectively addressing these issues at all its locations."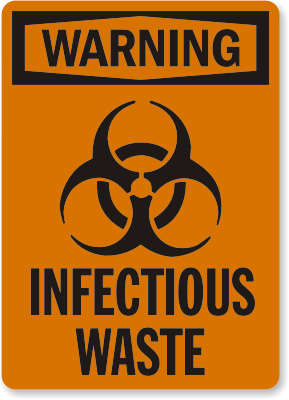 OSHA's bloodborne pathogen standard 29 CFR 1910.1030 establishes guidelines for employers to develop exposure control plans, training manuals, and protective equipment that safeguard employees from exposure to blood or other potentially infectious material (OPIM). OSHA mandates the use of warning labels and signs to communicate hazards while storing, transporting, or shipping blood or OPIM.
A section of the standard also mentions the use of personal protective equipment (PPE) including, but not limited to: gloves, gowns, laboratory coats, face shields or masks, eye protection, and mouthpieces, resuscitation bags, pocket masks, or other ventilation devices' in case of occupational exposure.
The company has just 15 days from receipt of citations to decide whether it will accept the charges and pay the fine, request for an informal meeting with OSHA's area director, or contest the citations before the independent Occupational Safety and Health Review Commission.
Category: OSHA