Employers have a legal, moral, and ethical duty to prevent physical or psychological injury to their employees at work. As per Standard Number 1910.38, OSHA requires employers to have a written or oral (in case of fewer than 10 employees) emergency action plan (EAP) that is available to employees for review. Not having an EAP in plan can leave workers vulnerable to fire or other emergencies and expose employers to litigation resulting in heavy fines. Just ask the largest pharmacy chain in the United States.
CVS pharmacy claims to deliver expert care, convenience, and value to its customers, but failed to deliver a site-specific emergency plan for its employees not once but repeatedly:
2010 – OSHA cited CVS store in Bridgeport, Connecticut for the lack of an emergency plan
2011 – OSHA cited CVS store in Providence, Rhode Island for a similar hazard
2013– OSHA proposes to fine CVS store in Dutchess County, NY, $40,000 for failing to have a site-specific emergency plan in place for employees
A complaint about the lack of an emergency plan at CVS New York prompted the OSHA Albany office to inspect the CVS store located at 7518 N. Broadway.
"The fact that CVS has repeatedly failed to develop emergency action plans is disturbing. Hazards can vary from location to location, so it is imperative that each store has and maintains an effective emergency action plan specific to that store," said Kimberly Castillon, OSHA's area director in Albany, in a statement on OSHA's website. "For the safety and health of its workers, CVS needs to ensure that the proper safeguards are in place and in use at all of its locations." [Source: osha.gov]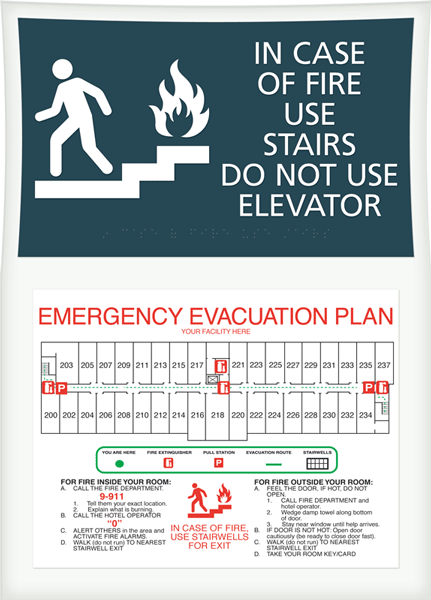 "Hazards, such as this, can be prevented if employers implement and maintain an effective illness and injury prevention program in which management and employees work together to identify and eliminate hazardous conditions," said Robert Kulick, OSHA's regional administrator for New York, on OSHA's website.
OSHA provides an interactive eTool (available at the OSHA website) to help businesses in implementing an emergency plan and complying with OSHA's emergency standards.
CVS's previous two citations for the same violation should have been a wake-up call for it to develop a site-specific emergency action plan across all its stores. CVS now has 15 business days from the time it received the citations to comply, or meet OSHA's area director, or contest the citations and penalties before the independent Occupational Safety and Health Review Commission.