Custom Social Distancing Signs
(108653)
Add that personal touch to your social distancing signs. Easily customize as per the requirement with our user-friendly wizard. Popular templates can be blended with your own unique message, or you can customize from scratch. Our customizable social distancing signs come in a wider variety than the rest, suitable for businesses, stores, schools, offices, and more.
• Choose from a variety of templates to create your perfect custom social distancing sign or wear mask sign.
• Several signs have the option to add a logo or own symbol, to garner the professional look you want.
• Call our customer services team if you are looking for even more specific options. 100s of in-stock designs available as well.
Look for this Symbol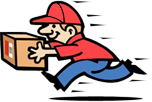 Ships Today
. Order within
00 hrs 00 mins
---
More Social Distancing Resources
(108655)
Frequently Asked Questions
Q.
I want my company logo on the sign. What are the requirements?
A.
You can add your logo to the
custom social distancing signs
by following the easy step-by-step customization procedure. Please ensure the logo file is a common format like .wmf, .bmp, .jpg, .png, .tif, and .pcx.
For better results, refrain from using a low resolution, poor quality images. Note that files larger than 5 MB are not supported.
Q.
How can I get my own social distancing instructions printed on the sign?
A.
Our easy-to-follow customization wizard lets you choose your colors, graphics, message, size, and sign material.
Once you have selected a sign template, click on "Personalise". This will take you to a page where you can type the message/instructions you want. You will also see options to select the colors, font, graphics, etc. as per your preferences.
You can also
create social distancing signs from scratch
, with our fully customizable templates.
Q.
Do you offer custom social distancing signs for outdoors?
A.
Yes, we offer a variety of highly customizable
outdoor social distancing signs
in
ConeBoss,
BigBoss, and FloorBoss styles. These signs are designed to be portable and durable and work excellently on pavements, parking lots, parks, pickups, drop offs, driveways, curbside, outdoor cafes, and more.
You can also choose from our catalog of customizable
floor signs and tapes.
Q.
Can I get my social distancing signs customized in Braille?
A.
We offer customizable
TactileTouch social distancing signs
that comply with the ADA regulations as well as the California Braille Specifications.
You can choose the color and the text you want. The text you provide will be translated to Grade 2 Braille.
Q.
I need social distancing signs for my reception/lobby area. What are my best options?
A.
We have a range of customizable indoor signs that you can modify as per your preferences. Our customizable floor signs, markers, and tapes are hard to miss.
We also offer
designer ShowCase
and
ClearBoss
signs that convey your message rather elegantly. You can also use a
customized tabletop sign
to communicate your social distancing instructions. Regular wall signs in plastic, vinyl, and aluminum options work effectively in any big or small space. Sizes can be chosen as per requirement.
Q.
How can I make the signs at my facility stand-out from the rest?
A.
Our catalog of social distancing signs includes both in-stock and custom signs. Premade templates are created keeping the minutest details in mind and can be personalized in several ways. Our designer signs flaunt elegant font styles and beautiful borders, and are available in multiple colors and shapes to suit the decor of your facility.
By adding your preferred text and business logo, you can add distinctive brand identity to otherwise regular signs and labels.
Q.
What are the extra or hidden charges for customizable social distancing signs?
A.
There is absolutely none! Artwork assistance is provided at no extra cost. You can upload your design, send it via email, or get help on the phone! Prices may change based on material, style, and size preferences.
Q.
As a non-designer, how can I get the exact custom sign I want?
A.
Our easy-to-follow customization wizard has been created to ensure everyone can design a sign exactly as they want. The process is quick and requires only a few clicks to create the sign of your choice.
Once you have selected the base template from our customizable social distancing signs, click on "Personalise". Depending on the template chosen, the next steps may require you to choose your text, font, color, size, graphic/logo, and material you want for your sign. Where required, information like size/file type requirements is also provided.
You can also simply call our customer service team and they will get you exactly what you want!
Q.
Why should I pick a custom sign when there are so many in-stock options available at your store?
A.
Custom signs serve several purposes. By allowing you to choose your text, they let you communicate information that may not be available on stock signs.
By allowing you to select the colors, fonts, and graphics, customization not only makes your sign stand out but also lets you create a sign that goes well with the decor and design of your facility.
Adding brand identity elements like the logo helps exude the professional and distinct look not found in stock signs.