Social Distancing Signs for Gyms and Fitness Centers
(108231)
Improving health has become a priority in these tough times. With social distancing signs for gyms and fitness centers, you can create a facility which helps people achieve their fitness goals while maintaining social distancing practices.
• Signs for equipment use, maintaining distance, locker use and more!
• Easily to install signs are guaranteed to last long with high quality ingredients.
• We also have a large assortment of pool signs.
Look for this Symbol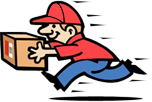 Ships Tomorrow
. Order within
00 hrs 00 mins
---
More Social Distancing Resources
(108234)
Frequently Asked Questions
Customer Reviews